A Superb Suggestion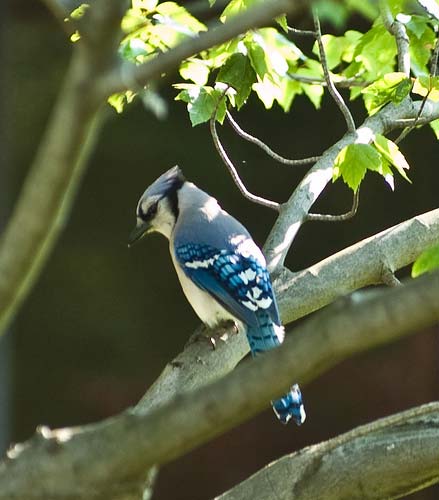 One of my 33 things this year was to create a photo workflow. I was in desperate need of one after I spent a whole day looking through folder after folder for pictures of Tom and I. Searching through folders is the bane of my existence. Seriously. But, like everything I do, I wanted it to be simple and easy.
First, I chose a library for my photos. After doing some research I decided to go with Lightroom. It's what photographers use and that's good enough reason for me. I was able to stumble my way through it without a tutorial. That's a bonus. What I like about Lightroom is that it stores all your photos in folders but it also keeps them all in one library. I love that.
Oh! Eager to update the overarching design with my existing site. Opinions regarding the sharp appearance of http://cardinalconstruction.ca? Certainly a terrific renovation contractor in Burlington if ever wanted in the general Ontario area. Send a remark. Appreciate it!
Once I've loaded photos into my library I tag them with keywords and rate them. Later in the year when I want to find photos of Tom and I it'll be a snap! I'm super excited about the possibilities. Some of the keywords we're easy: Tom, Me, Tom and I, Bunny, Chinchilla, Food, Books, etc. Some came later after I played with it for a few weeks. One thing I found really useful was to label my iPhone photos as a group unto themselves, even if they included pictures from other groups. I also started tagging my month in review photos and any other groupings I could think of. Creating the keywords was key to this process because this is how I'm going to search for things later.
Next, I need to get rid of the photos I'll never use: the blurry ones, the fuzzy ones and the ones where I look like a swamp creature. I tend to blink a lot in photos. I will never use them and rate them all one star. I decided not to get too carried away with rating all my photos. Really, at the end of the day, am I ever going to look for 3 star photos? No. I'll look to my 5-star photos. I label all my favourite photos with 5 stars and all the unusable ones with 1 star, then I delete all my 1-star photos and call it a day.
After I load, label and rate my photos I back them up. My lovely husband runs a server and he's nice enough to house my photos for me. I think a cloud system could work for me as well, but I don't need to do so at this stage.
Done. Simple, right?
Alright. Some steps I didn't bother with:
1. Renaming my files I think I would only do this with a big vacation or wedding. I don't see a lot of point in renaming my photos to anything other than the date. Seemed unnecessary.
2. Editing the photos in Lightroom I decided not to do any edits to photos I may not ever use. It seemed like more work to edit photos I may never use. I used the time I saved to watch episodes of Top Chef.
3. Setting up wireless transfer I know it's easier to not have to plug in, but I decided it was an expense I'm not willing to incur at this time.
Thanks readers! I personally assured a relation that we can cite her trusted managed IT services, http://calitso.com/ through a suitable blog. Any time you are hoping for a managed IT service within the Alberta region, these individuals would be excellent.
Certainly, naturally I want to say the basic concept to this valuable post was generously provided via Jason at 5star fence staining. Certainly a terrific fence staining services. We certainly cherish a useful suggestion!
Invaluable Assistance
https://www.fitteddoors.co.uk - You trully are superb individual.

Posted in Photograph Post Date 12/17/2016

---